PLAYFUL VINYASA (ENG)
is a creative, playful flow that combines elements from vinyasa, movement and Gaga dance. This class invites you to move in an intuitive way to create freedom and space in your body and mind. Through the connection of breath, voice and body we find our way back to ourselves.
GENTLE FLOW (ENG)
The focus is on slow, flowing movements that both mobilise and gently strengthen you. You will be guided to improve your body awareness and perceive your needs in order to tailor your yoga practice to your individual needs. The breath plays a central role and supports you to be relaxed and concentrated in the meditative flow.
SHAKE & RELEASE (DE/ENG)
ist Tanzmeditation & Stille (frei nach der Osho Kundalini Meditation): Über das Schütteln und freie intuitive Tanzen kann sich Gelöstheit und Leichtigkeit entfalten. Es unterstützt die Befreiung von belastenden Emotionen und Druck. In der Stille beginnst du zu lauschen …
ABLAUF: Schüttelmeditation (15 Min Shake) / Tanzmeditation (15 Min Dance)/ geführte Meditation & Stille (15 Min Sitting), gefolgt von einer geführten Tiefen-Entspannung & Stille/ extended Savasana (15 Min Relax)
SOUL FLOW (ENG)
In a slow flow class we start by grounding and arriving in our bodies so we can inhabit the breath more consciously. When we expand the breath we can ride it and link movement while flowing slow like honey. We also hold certain poses for a few breaths and play with micro movements to intensify the experience of the pose. Eventually we build up to a strong peak pose with different options so everyone can feel at home. Through this class you get a chance to deepen your relationship to yoga and yourself without forgetting the flirty and playful quality of the honeymoon phase.
YIN YOGA & SOUND (ENG)
Wir üben das Loslassen, indem wir uns achtsam bewegen und länger in den Asanas verweilen. Es wird ohne Muskelanspannung geübt, so dass Körper und Geist zur Ruhe kommen und das Nervensystem sich beruhigen kann. Die Praxis wird durch heilende Musik und Frequenzen, und die Endentspannung durch Klang sowie Live-Gesang begleitet.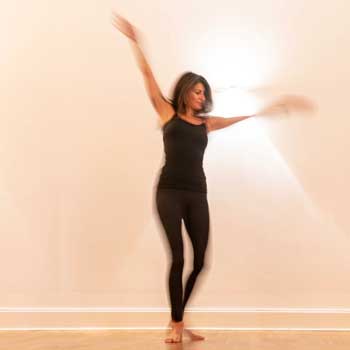 Yoga in English 
Book an English class in our course plan. 
SOULYOGA Berlin
YOGA & AERIAL STUDIO
Herbertstraße 11
(Ecke Kolonnenstraße)
10827 Berlin