This event will be taught in ENGLISH
"EASY LIKE SUNDAY MORNING" YOGA FLOW with Jasmin
Organised by Berlin Yoga Conference to celebrate the International Day of Yoga
Join this activating and relaxing FUSION OF GENTLE FLOW & YIN FLOW.
Focusing on the meridians of the heart and the fire element within us, we will explore conscious awareness, connection and joy.
I am happy to be able to support the BERLIN YOGA CONFERENCE with this event and to offer my contribution to the INTERNATIONAL DAY OF YOGA.
Let´s celebrate Yoga & practice together!
WHEN: Sunday at June 21 | 10:00 – 11:30 AM
LOCATION: Online @ Home
COSTS: Gratis / Free of charge
REGISTER directly at: info@berlinyogaconference.org

ONLY 50 SPOTS AVAILABLE | First come – first served !
ABOUT Jasmin Kassem | www.soulyoga-berlin.de
Jasmin focuses on a special topic for each yoga class (or a series of classes).
Topics include elements, meridians, chakras, affirmations…and sometimes simply listening to the inner movements and breath.
Her goal for the practice is to make your body feel free, your mind calm and your soul touched.
Yoga Your Soul 🙂
Jasmin's yoga path began in 1997 when she discovered yoga as a source of strength.
Since then, Jasmin has been certified as a Yoga Teacher BDY (+1000 hours) and a Yin Yoga Teacher (+250 hours).
She has taught ongoing courses and workshops for more than 10 years. Jasmin is an instructor in the Yoga Akademie Berlin Teacher Training, co-teaching the "Practice and Didactics" classes and acting as moderator for the practice teaching seminars and the mid-term examination.
UPDATES on
INSTAGRAM
https://www.instagram.com/soulyogaberlin/
FACEBOOK
https://www.facebook.com/jasminkassemyoga/
——————————-
ÜBER Jasmin Kassem
JASMIN widmet sich in ihren Klassen gern speziellen Stundenthemen z. Bsp. den Elementen, Meridianen, Chakren, Affirmationen…und manchmal einfach nur dem Lauschen auf die inneren Bewegungen und des Atems.
Dein Körper soll sich durch die Praxis befreit fühlen, Dein Geist beruhigt und Deine Seele berührt. Yoga Your Soul : )
Jasmins eigener Yogaweg begann bereits 1997, als sie Yoga für sich als Kraftquelle entdeckte.
Mittlerweile ist sie eine erfahrene Yogalehrerin (BDY zertifiziert +1000h / Yin Yoga +250h) und unterrichtet seit über 10 Jahren fortlaufende Kurse und Workshops.
Ebenso unterrichtet sie für die Yogalehrer-Ausbildung der Yoga Akademie Berlin "Praxis und Didaktik", moderiert "Lehrproben" und die Zwischenprüfung
ICH FREUE MICH, WENN DU DABEI SEIN KANNST : )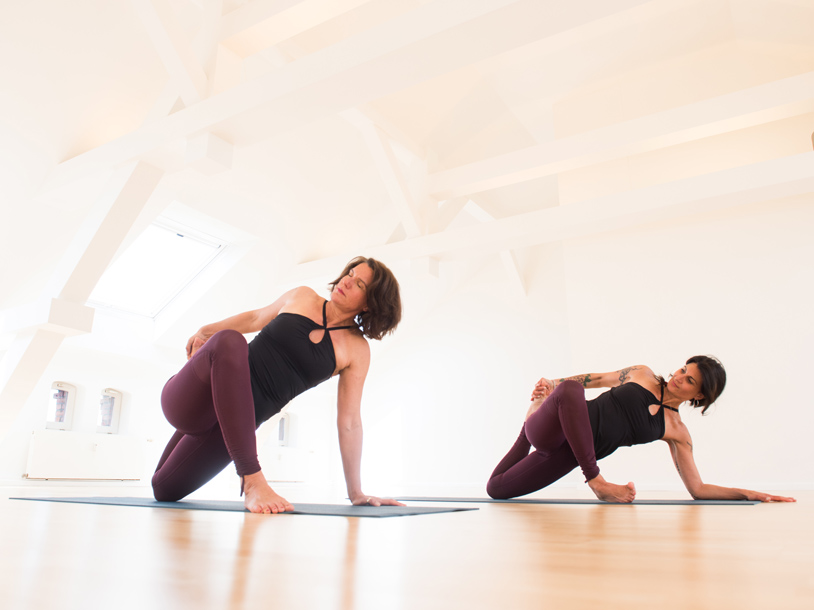 Juni 21 @ 10:00
LIVE STREAM
Jasmin Kassem